O que arde, the third film by Oliver Laxe, premiered at the Cannes Film Festival and was presented with 2 Goya's after being nominated 4 times, showed this region to the world before the pandemic hit. The director chose Navia de Suarna and its land for this eulogy to nature and its cry for help with the abandonment of rural living "O que arde shows the last remains of a world that is fast disappearing, it is a requiem to rural Galicia, to rural Spain," stated Oliver Laxe.
The magazine Traveler published in November 2019 " It was in these mountains that I spent the summer from around four or five years old. My grandfather would be waiting with his donkey to take our luggage to his house at the end of a long goat track. Here we would enter another world, in the heart of the mountains, where some people still live a way of life, submitting to the elements. In humble acceptance of nature on which they depend, and which reminds them constantly of their ephemeral existence" remembers the film maker for whom Os Ancares are his home and his roots.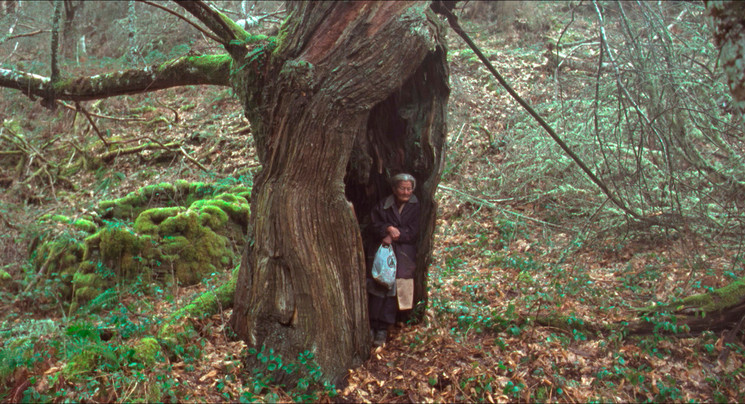 "Galicia and Os Ancares are made of contrasts: they are sweet and harsh, rainy and filled with light. It is above all a mysterious land, paradoxical, contradictory….I wanted to capture its beauty, an intense and unpredictable beauty that knows no measure".
In O que arde, Laxe talks about a Galicia that is at an end. Because of fire and because of the abandonment of rural areas, because of the disregard for social classes, because of the effects of climate change. Fire is one of the most visible effects of all of these. Both deliberate fires and accidental fires. Because of all of this, "the Galician countryside is  a real powder keg", says Laxe. And it is that which I wanted to film.
En O que arde, Laxe habla de una Galicia que se acaba. Por el fuego y por el abandono rural, por el desprecio de las clases sociales, por los efectos del cambio climático. El fuego es uno de los efectos más visibles de todo eso. Fuegos provocados o fuegos accidentales. Por todo esto, "el campo gallego es un auténtico polvorín", dice Laxe. Y es lo que ha querido filmar."